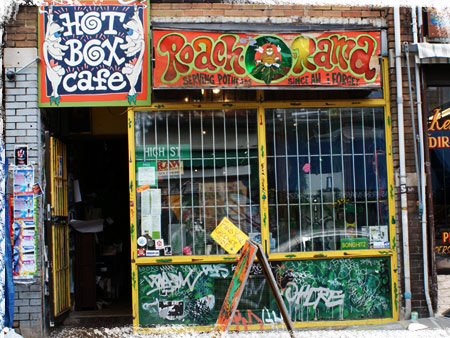 10.18.09 - Roach-O-Rama. In the heart of Toronto's Kensington Market.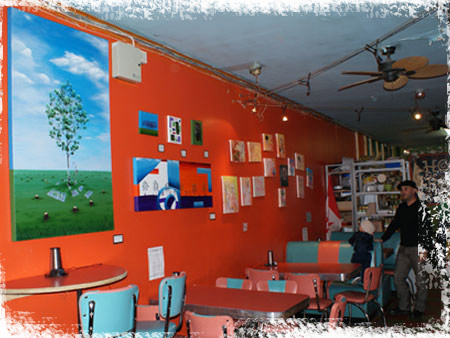 10.07.09 - present. Andrés paintings on the walls.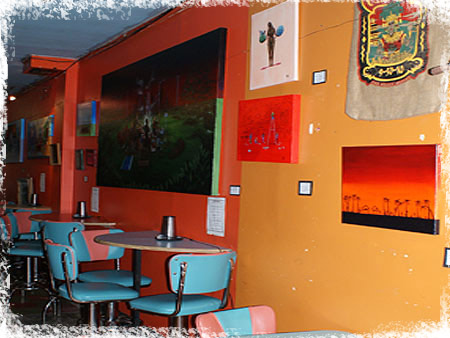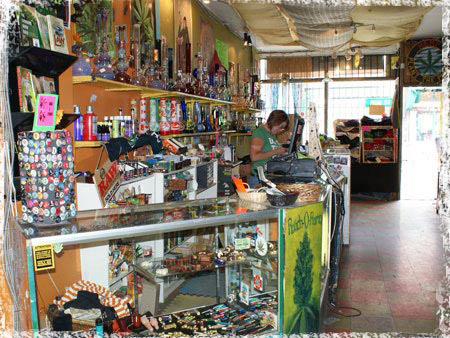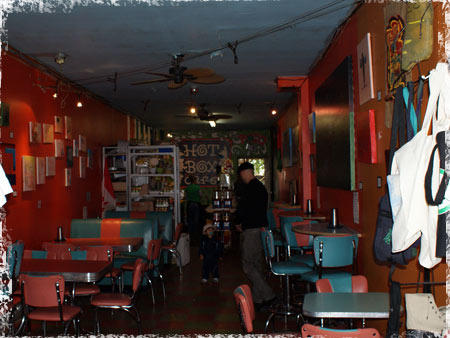 The HotBox cafe is Toronto's first and only pot positive cafe. We promote the normalization of marijuana. Proving to Canada and the world that cannabis consumers are not a threat to society.