July 30th - August 1st 2010
Asbury Park, New Jersey
Andrés Correa Paints Live alongside Chet Zar, David Nestler at the Visionary Arts Festival.
"The whole idea (is) to inform people about tattooing, how it's evolved,'' said Lane, a London native who lives in Brooklyn and works at Cutting Edge Body Arts in New York City.

"And so our goal was to bring visionary artists together with painters, with tattoo artists,'' Lane continued. "Everyone's got this idea of what tattoo artists are and what tattoos are, and they haven't done their research. We're trying to show them it's worth more than what they think.''

Taking place at Convention Hall, the festival will feature more than 150 tattoo artists from around the world. There  also will be vendors, seminars, a live painting group and appearances by tattoo celebrities such as Enigma and Insectavora.
http://jerseyshore.metromix.com/events/article/tattoo-you/2093779/content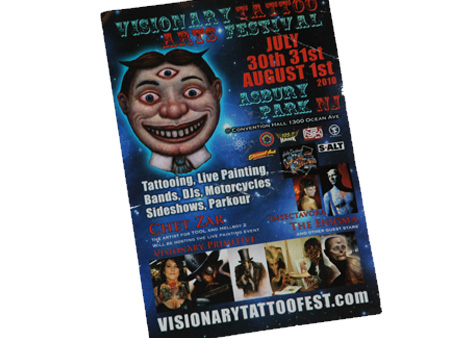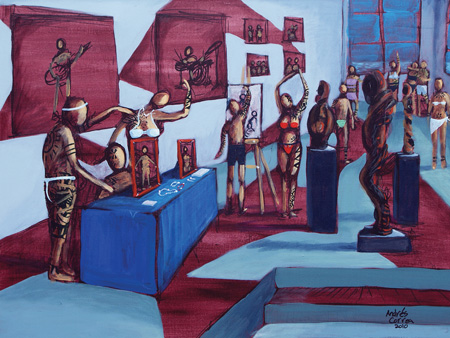 Asbury Park. by Andrés Correa. Acrylic on Canvas 4' x 3'. 2010.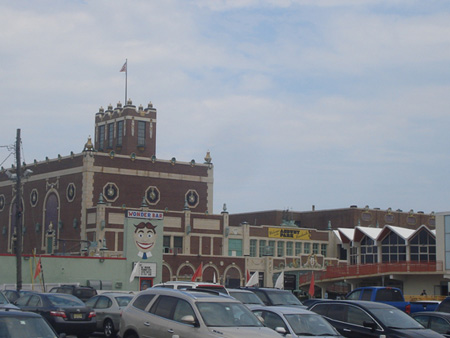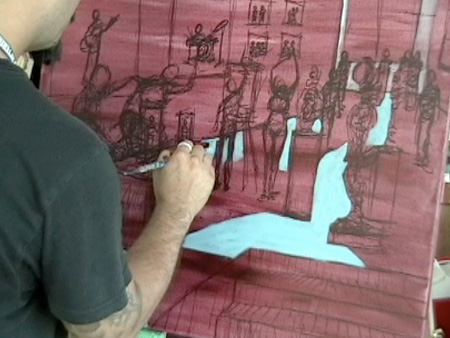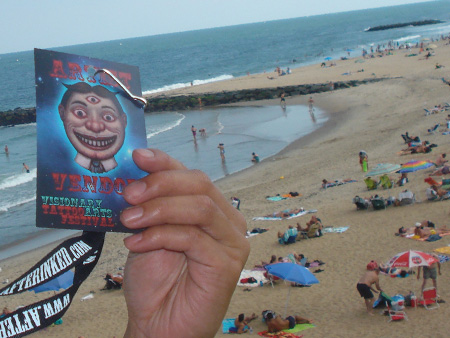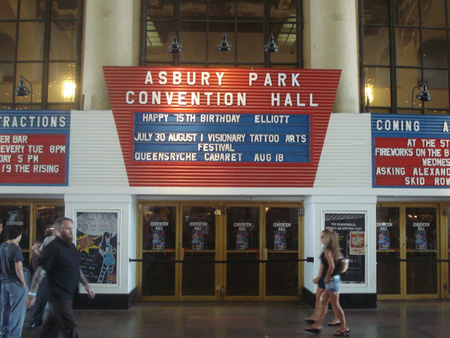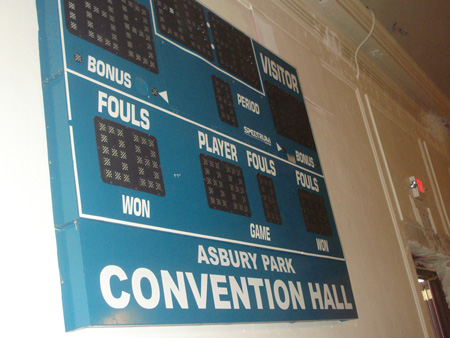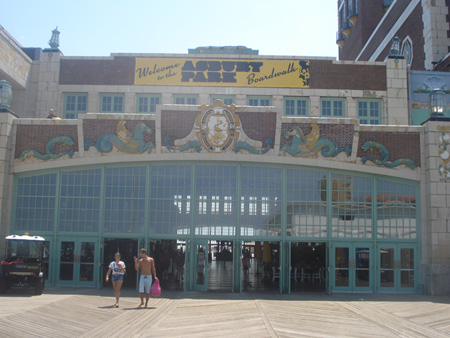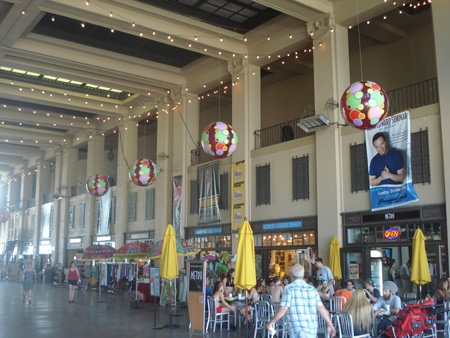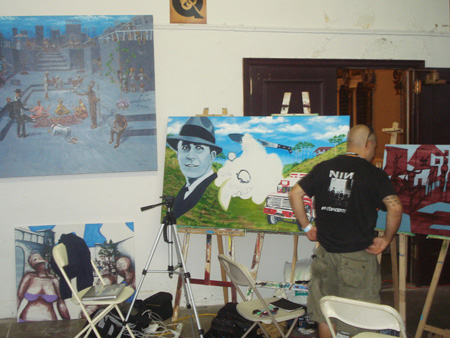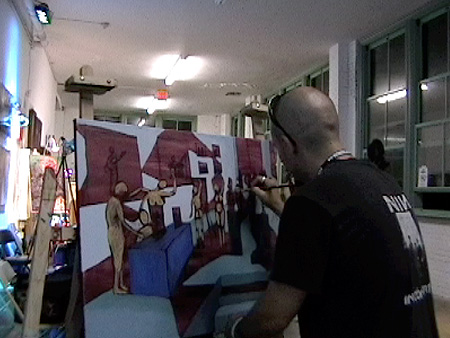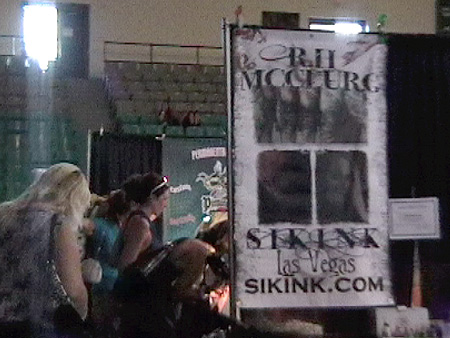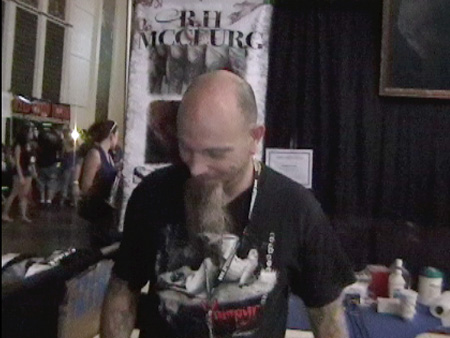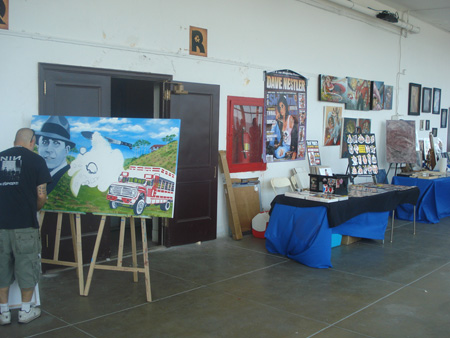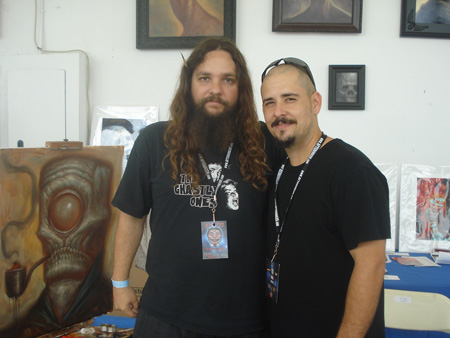 Chet Zar and Andrés. www.chetzar.com
Biograpghy: The combined interest in horror films and art eventually culminated into a career as a special effects make up artist, designer and sculptor for the motion picture industry, designing and creating creatures and make up effects effects for such films as, "The Ring", "Hellboy I & II", "Planet of the Apes" and the critically acclaimed music videos for the art metal band Tool. Zar also embraced the digital side of special effects as well, utitlizing the computer to translate his dark vision with 3D animation for Tool's live shows and subsequently releasing many of them on his own DVD of dark 3D animation, "Disturb the Normal".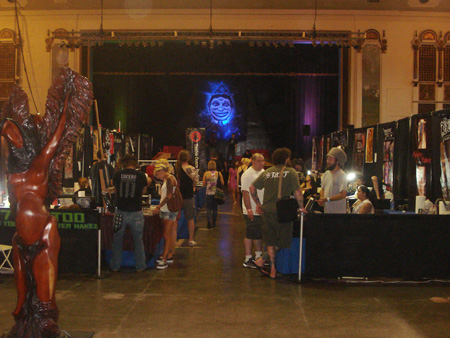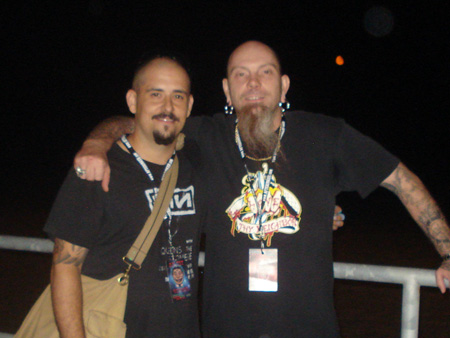 Rob McClurg owner and founder of SIKINK Tattoo. www.sikink.com
SIKINK IS A WAY TO BRING COLLECTORS OF FINE ART & FINE TATTOOS TO THE STUDIO OF THEIR DREAMS. THIS IS A STUDIO OF EXCELLENCE. AND NOT JUST FALSE ROCKSTARDOM.
CUSTOMER IDEAS WILL TAKE CENTER STAGE. WE FEATURE MULTIPLE VIEWING AND CONSULTATION AREAS. AS WELL AS A WORKING, LIVE ART STUDIO, IN HOUSE DIGITAL FILM, MAKE-UP FX AND DENTURES,
GRAPHIC DESIGN, AND WEB DESIGN, LIVE TATTOOING, OIL PAINTING, AND MACHINE TUNING INSTRUCTION.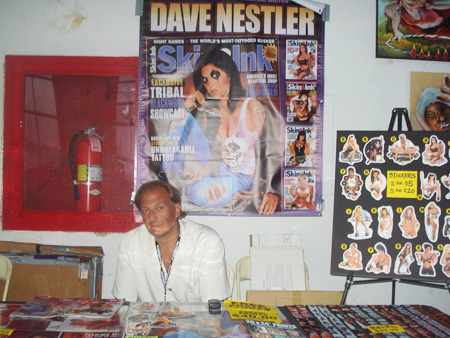 Dave Nestler - Pinup Artist

In the world of Pinup art, it is rare that an artist is able to push the edge to create something so unique that it is without comparison and ripe for imitation. www.davenestler.com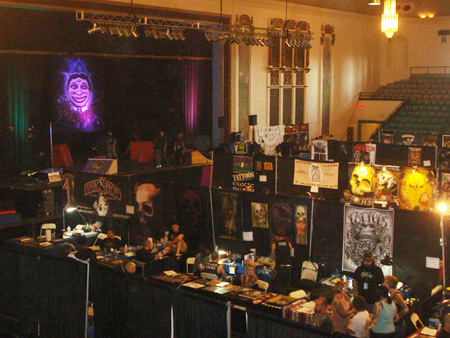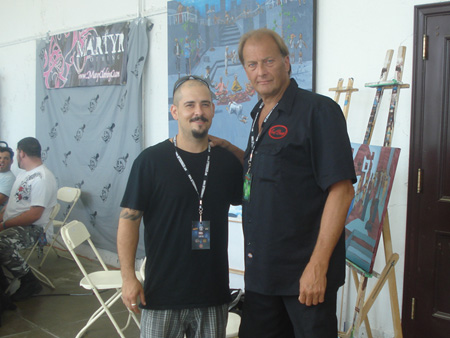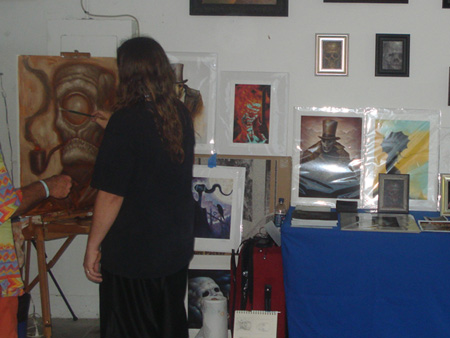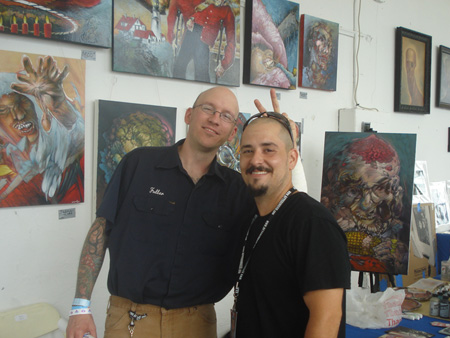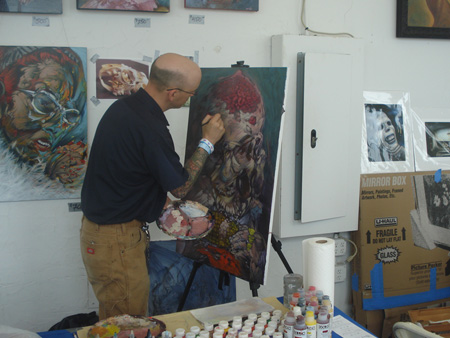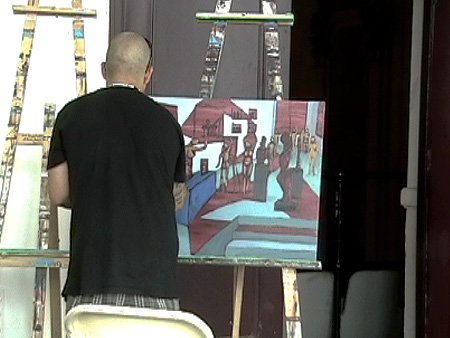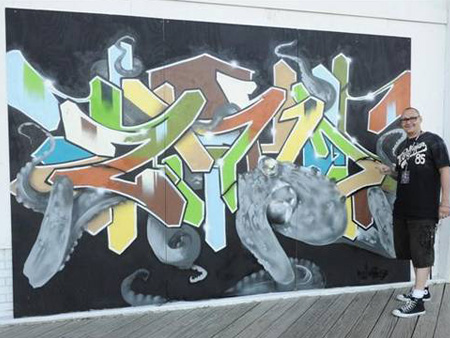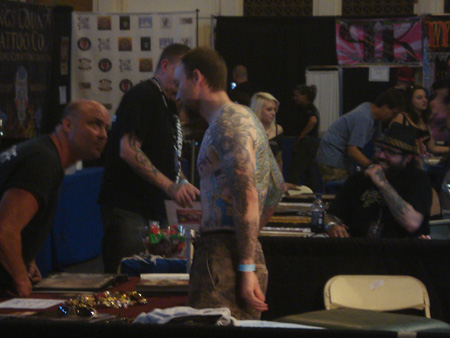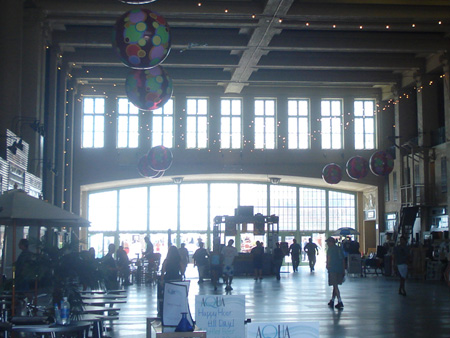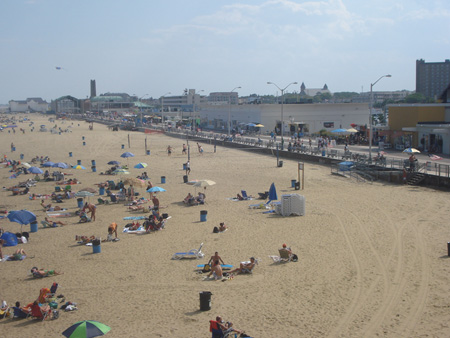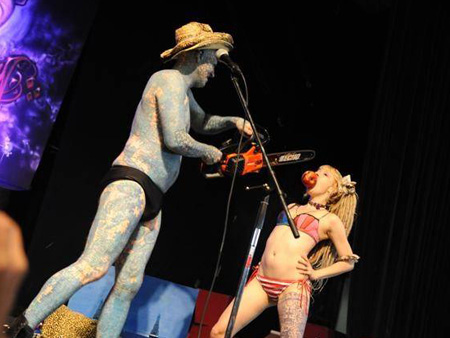 Photo above by metromix.com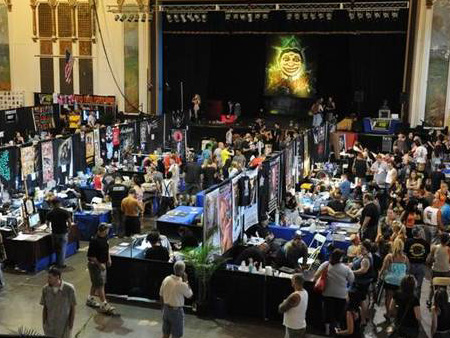 Photo above by metromix.com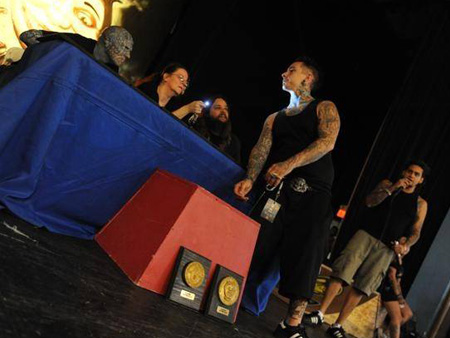 Photo above by metromix.com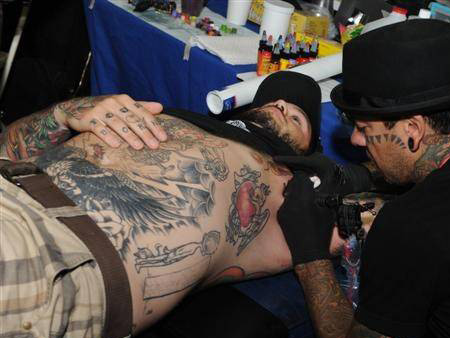 Photo above by metromix.com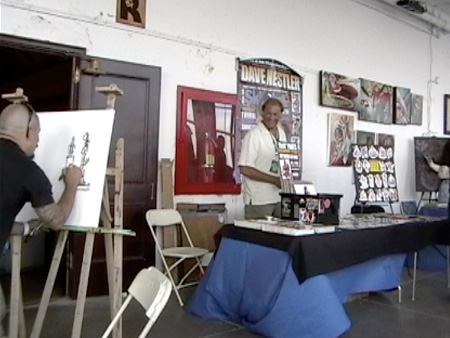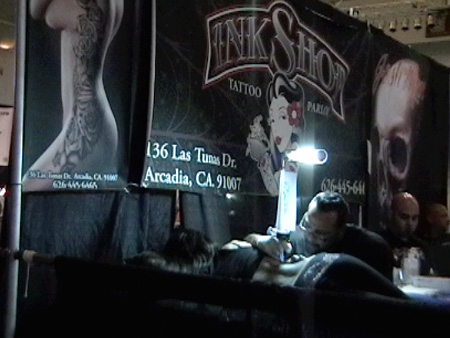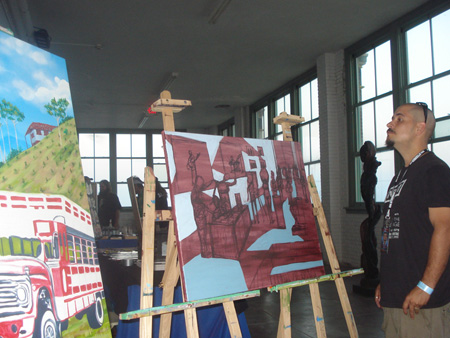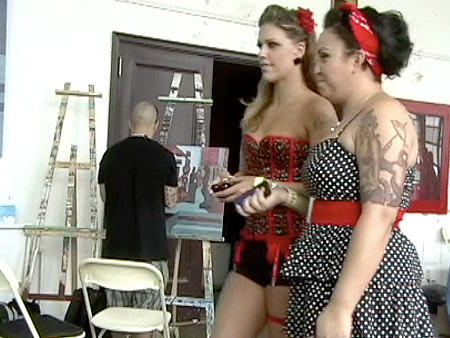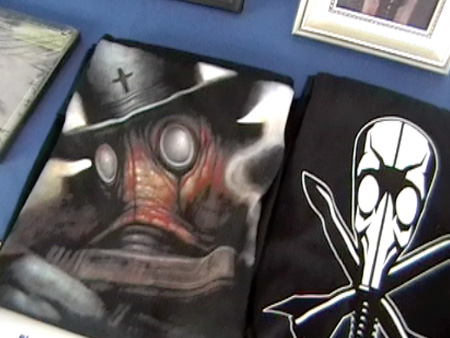 Works of Chet Zar.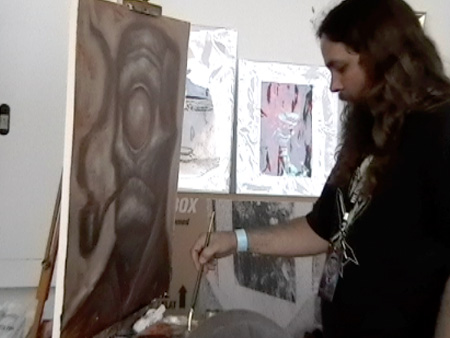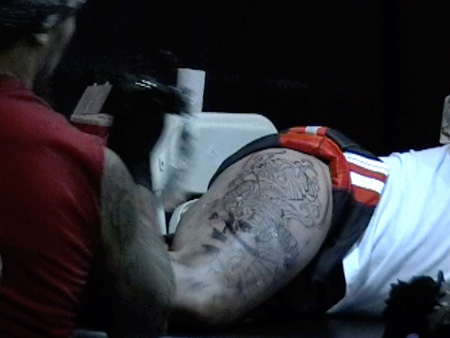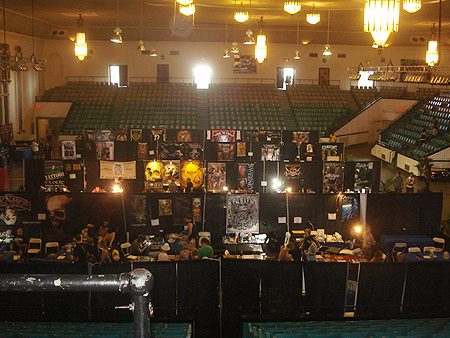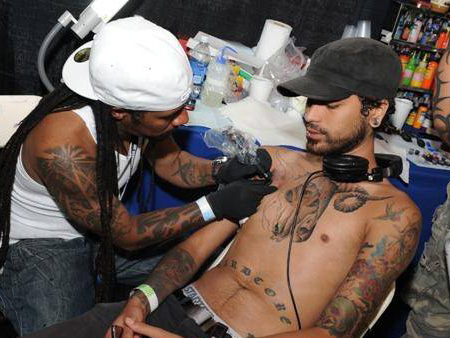 Photo above by metromix.com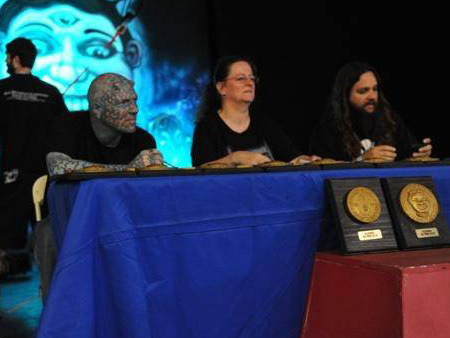 Photo above by metromix.com
Photo above by metromix.com