October 1st, 2010, Toronto, Canada
Andrés Correa Paints Live on the streets of Toronto at Nuit Blanche. Outside Ourhouse Bar and Lounge, 214 Ossington Ave.
Nuit Blance: The 2010 edition of Toronto's sunset to sunrise celebration of contemporary art once again attracted a million people to the city's streets. The event continued to push the boundaries of art in public space, while making it accessible to entirely new audiences.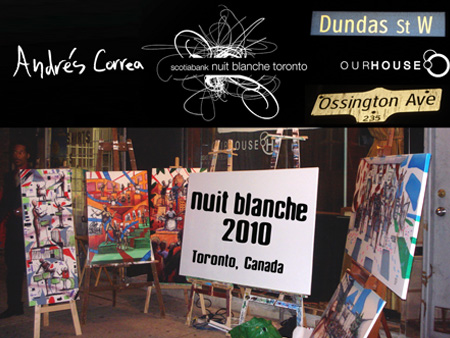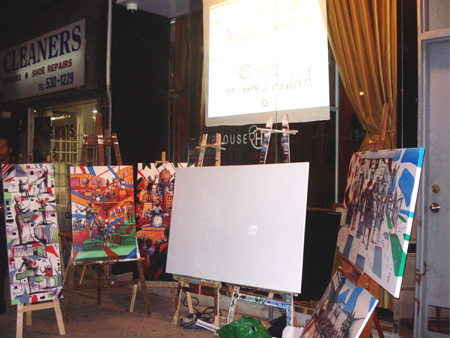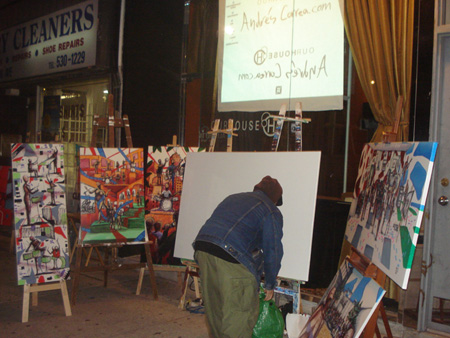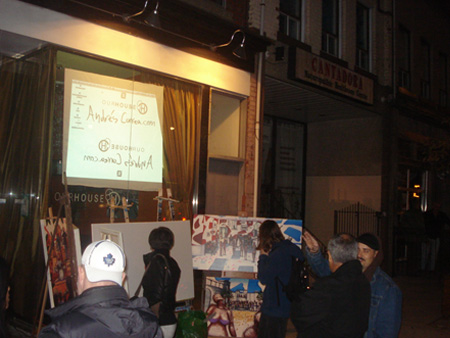 Outside the bar. Street Level. Andrés sets up to paint, while pedestrians walk along the streets of Ossington Ave.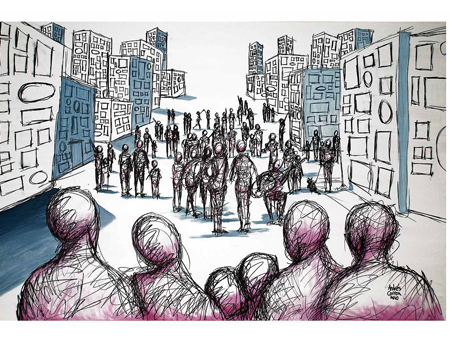 Final Piece. Andrés portrayal of Nuit Blanche, Acrylic on canvass, 5'5" x 4'.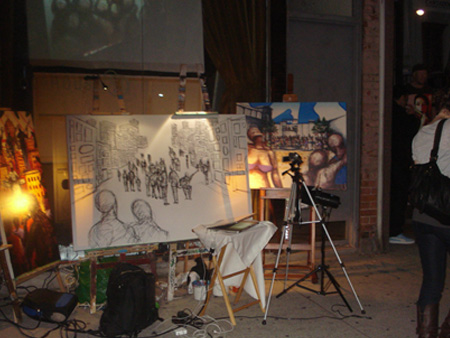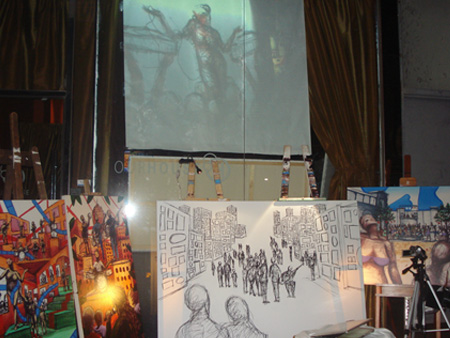 Street Level. Projector used to capture Andrés painting live.